Welcome to the website of the Grace Seventh-day Adventist® Church in Knoxville, Tennessee.

Grace Seventh-day Adventist® Church was established on September 12, 1981, with forty-seven charter members. The first church building was built by the J. Fred Scott Family and Little Creek Academy faculty and students. The current building, with the invaluable help from Pastor George Sharpe, was completed and occupied on May 11, 1991.  
The mission of  the Grace Seventh-day Adventist Church is to share the good news of Jesus through service, worship, Bible study, and fellowship.
It would be a great blessing to have you join us in our Sabbath School Service each Saturday morning at 9:30 a.m. and our Church Service at 11:15 a.m.  We also would like for you to join us each Tuesday at 7:00 p.m. for Prayer Meeting.
To learn more about what we believe you can visit our "About Us" page.
If you would like to schedule a meeting with the pastor, click here.
Blessings,
Pastor Matthew L. Tinkham Jr.
Grace Seventh-day Adventist® Church
Join Us This Saturday
Sabbath School: 9:30 a.m.
Worship Service: 11:15 a.m.
Fellowship Meal: 12:30 p.m.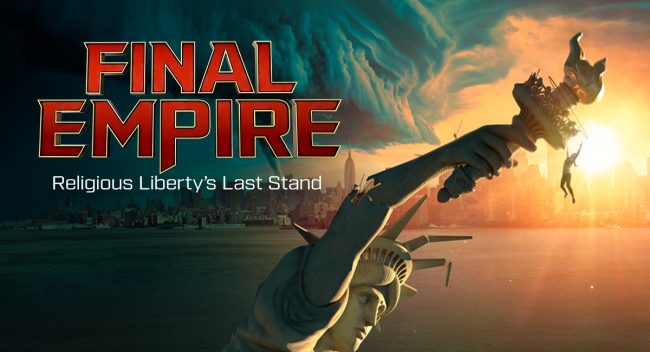 The United States is the wealthiest, most powerful nation that has ever existed. Its rise was no accident. It was formed out of hundreds of specific events that started 3,000 years before the adoption of the U.S. Constitution. But today, is the strength of this nation eroding? Did the Bible see it coming? Will America be history's final empire? This new Bible prophecy series by Shawn Boonstra and Matthew L. Tinkham, Jr., begins Thursday, 01/23/2020 at 07:00pm at the Knoxville Grace Seventh-day Adventist® Church. Child care will be available (ages 3–12). Those who attend will receive a free copy of Shawn Boonstra's new book, Final Empire, as well as free study guides. Register online at http://finalempire.com/Knoxville/.
Session 1: Republic Rising (Thu, 01/23/2020 at 07:00pm)
History tells us that when Christopher Columbus set sail, he already knew the World was not flat. So, what was he really doing on his quest? We'll look at the evidence that points to Columbus true goals, his deep convictions, and a journey that he believed was driven by the Hand of God.
 
Session 2: Christianity Corrupted (Fri, 01/24/2020 at 07:00pm)
The Christian religion, a faith founded in humility, quickly became a powerful and tyrannical institution that imposed its will throughout Europe for hundreds of years. Then through a string of historical events, a new movement began—a search for a more biblical Christianity. Could it all be a coincidence or was it part of a bigger plan?
 
Session 3: The Earth Opens Up (Sat, 01/25/2020 at 07:00pm)
While Western Europe was in spiritual turmoil, in a far-off land, and against all odds, a biblical model for a manmade government was developing. But with no real power, how could a new republic in direct defiance of the Church of Europe survive? See for yourself the undeniable accounts of divine intervention surrounding the birth of America.
 
Session 4: America's Last Stand (Sun, 01/26/2020 at 07:00pm)
The prophecies found in Daniel and Revelation have predicted empires throughout history. But has the Bible also predicted the birth of America? Do biblical prophecies have answers for what is happening in our world today? Examine the evidence and decide for yourself.
---
A Worldwide Church Family
The Seventh-day Adventist® Church is a mainstream Protestant church with approximately 20 million members worldwide, including more than one million members in North America. The Adventist Church operates 198 hospitals and sanitariums and more than 8,500 schools around the world. The Adventist Development and Relief Agency (ADRA) works within communities in more than 130 countries to provide community development and disaster relief.
---
Upcoming Events